Thanksgiving recipe inspiration is easy to find in this collection of delicious Thanksgiving recipes.
I've put together a collection of some of my favorite recipes for Thanksgiving. More than any other holiday, I think the Thanksgiving holiday meal is pretty easy to prepare for. For the most part, the menu is set. Turkey is almost always the centerpiece, and stuffing or dressing, depending on what part of the country you come from, is also a must make side dish. Potatoes and a couple of veggies round out the meal.
So here is my Thanksgiving recipe round up. Lets, start with a few appetizers:
These Spinach Souffle Stuffed Mushrooms take a little work to make, but they're delicious!  Nothing could be easier than Bacon Wrapped Scallops or  4 Ingredient Smoked Trout Mousse (or Smoked Salmon) for a super fast and easy appetizer.
Try a Mediterranean Style Roasted Turkey with lots of herbs and an olive oil rub for a change.
Crispiest Ever Roasted Potatoes
                                                                                          Roasted Brussels Sprouts with Bacon and Pecans
                                                                                                                   $1,000 Squash Spaghetti squash, zucchini and carrots with garlic and parmesan
For a twist on regular cranberry sauce, how about Cranberry Chutney or Cranberries with Pomegranate, Pear and Ginger?
For dessert, nothing could be easier than Caramel Apple Tart,
Nantucket Cranberry Pie.
Or this Three Nut Tart in a chocolate lined pastry shell.
A little more work, but worth it is Pumpkin Spice Cheesecake with Bourbon Maple Whipped Cream on a gluten free gingersnap crust…
 or Brown Sugar Walnut Shortbread "Acorn" cookies.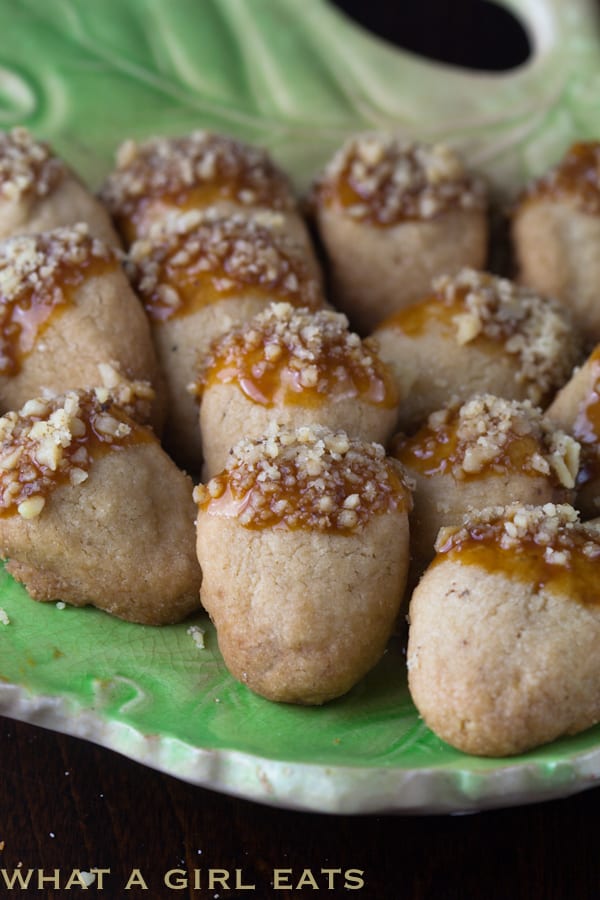 Finish your meal with coffee and Pumpkin Spice Toffee.