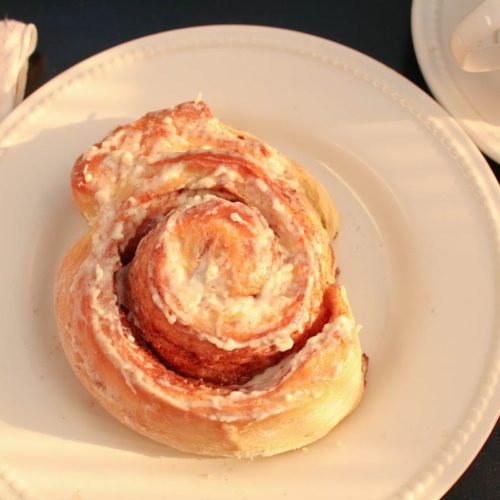 Print Recipe
Challah Dough
Homemade Challah dough. Makes four 1lb. loaves. The dough only lasts 5 days in the fridge, so if you're not going to use all of it, you can freeze the remaining dough, or cut the recipe in 1/2. (I usually just make a half batch)
Mix the yeast, salt, eggs, honey and melted butter with the water in a 5 qt. bowl or a lidded (not airtight) food container. Refer back to "Wonder Bread" post to see what mine looks like.

Mix in the flour without kneading, using a spoon, a 14 cup capacity food processor (with dough attachment), or a heavy-duty stand mixer (with dough hook). If you're not using a machine, you may need to use wet hands to incorporate the last bit of flour.

Cover (not airtight), and allow to rest at room temperature until the dough rises and collapses (or flattens on top), approximately 2 hours.

The dough can be used immediately after the initial rise, though it's easier to handle when cold. Refrigerate in a lidded (not airtight) container and use within the next 5 days. Freeze un-used dough in 1 pound portions for up to one month. Defrost frozen dough overnight in the fridge before using.