Eggs Royale is a delightful breakfast or brunch! Lightly toasted English muffins topped with smoked salmon, soft poached eggs, and a rich and creamy Hollandaise sauce.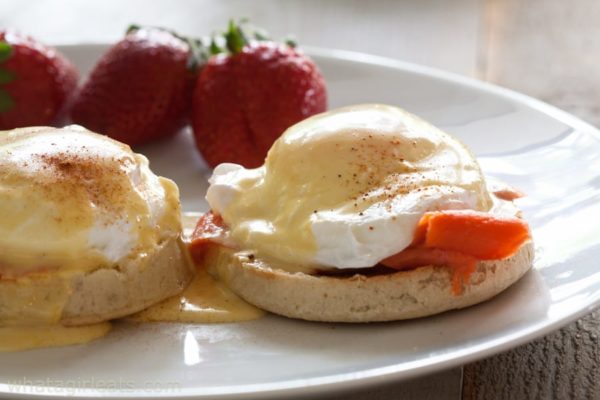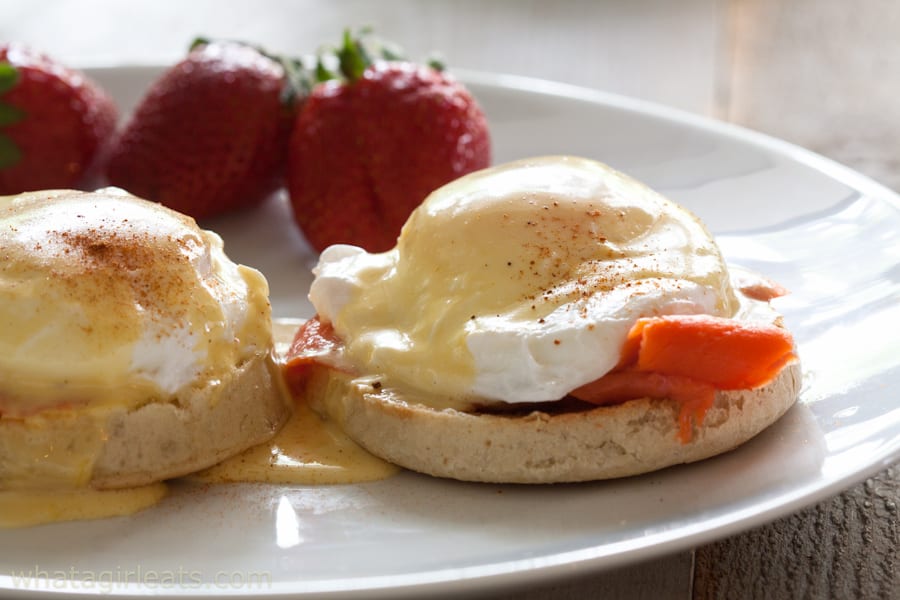 Eggs Royale combines two of my favorite breakfasts; Lox and Bagels and Eggs Benedict! When we were in London last month, we had breakfast at a pub around the corner from our hotel every morning.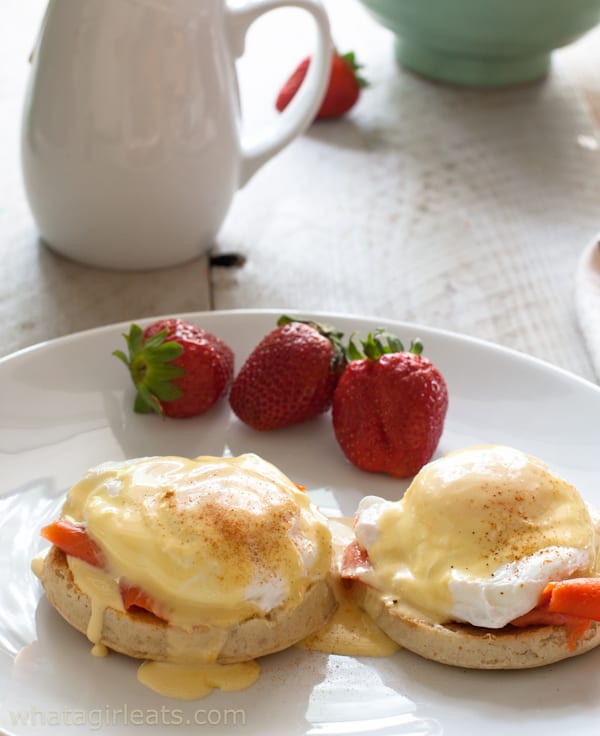 In addition to the customary "full English breakfast", Eggs Royale was on the menu! I ate both! (Well, not on the same day). Top English muffins with soft poached eggs, a generous portion of smoked salmon and Hollandaise Sauce. I've posted Easy Blender Hollandaise before, which is so fast and easy, you'll wonder why you've never made it before.
Traditional Hollandaise Sauce requires clarified butter. For the blender Hollandaise, I've used both with equal success. However, in this post I've included instructions for clarifying butter as well, as nice to have in the kitchen. The benefit to clarified butter is that the milk solids are removed, giving it a higher smoke point for sautéing. In a saucepan, place 2 sticks of unsalted butter and melt over a low heat.
With a flat spoon or shallow ladle, carefully remove the foam floating on the top.
Gently pour off the golden butter that remains, and leave the milk solids. Store clarified butter in the refrigerator.