Cooking with Herbs, Lavender. While most people don't immediately associate lavender with cooking, it can impart a lovely flavor to so many foods.
Indeed, it's often added to a Herbes de Provence blend.
Lavender has so many uses beyond the kitchen.
I'm lucky to have several lavender plants growing in my yard. Since lavender is water-smart, it's a perfect addition to dry Southern California gardens. Lavender is also known for it's calming effects. Keep a small bottle of lavender oil or lavender linen mist next to your bed Mix a few drops of oil with water and keep it in a spray bottle, and then lightly mist some on your pillows at night for a soothing night's sleep. (This post contains affiliate links. I make a small percentage on each sale which helps maintain this website. Thank you!)
I've long had a fascination with the bees in my garden, I love to watch them as they gather the nectar from the buds. Wouldn't you love to follow them back to their hives? I was once so obsessed with lavender honey, I searched every where for it. Then I decided to just make my own. Purchase good quality honey, pour it into small jars, and tuck a couple of sprigs of lavender into each jar.
In a few days, the honey will have a delicate hint of lavender! This would make a simple and sweet hostess gift as well. When cooking with lavender, make sure you know your source! Since I use lavender from my own garden, I know it is pesticide free. You can purchase organic culinary lavender at many culinary stores, Cost Plus World Market, or here.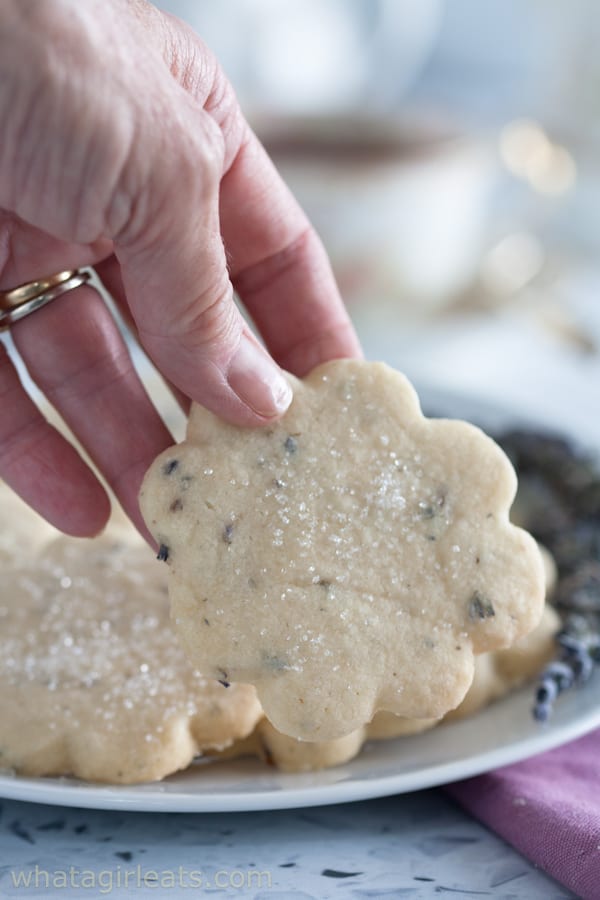 One of the first things I ever made with lavender, was Lavender Shortbread. The lavender imparts a subtle floral flavor to the shortbread. These Grilled Peaches with Honey, Mascarpone, and Lavender make a lovely summertime dessert.
We even love lavender in drinks, like this Blackberry Lavender Margarita.
This classic French Roasted Chicken uses Herbes de Provence and is an easy dinner party dish if you want to impress your guests!
If you've never tried cooking or baking with lavender, I hope you'll give it a try! What would you put lavender in?