Broiled lobster tail is a decadent, impressive, but easy-to-make dinner. The preparation isn't difficult and this meal can be made at home for a fraction of the cost of eating out.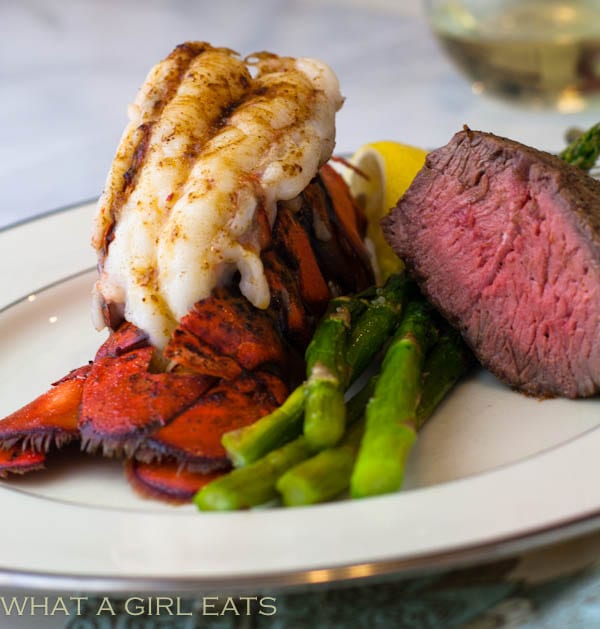 OK, this is not a budget meal. Not even a once-a-week meal. At least for us.
We eat out about once a month, so I never feel guilty when I want to splurge on something like broiled lobster tail. I actually bought 3 for $12 the day before Valentine's Day. This is a special occasion meal…anniversary, birthday, graduation, promotion, Mother's Day, Father's Day. There are a lot of reasons to celebrate during the year!
When you think about the cost in the grand scheme of things, a trip to a pretty basic chain restaurant can run you $60+ for a run-of-the-mill meal for a family of four. Why not spend a third of that and get a really special meal every once in a while?
Broiled lobster tail takes just minutes to prepare and cook.  The shell makes a perfect cooking rack.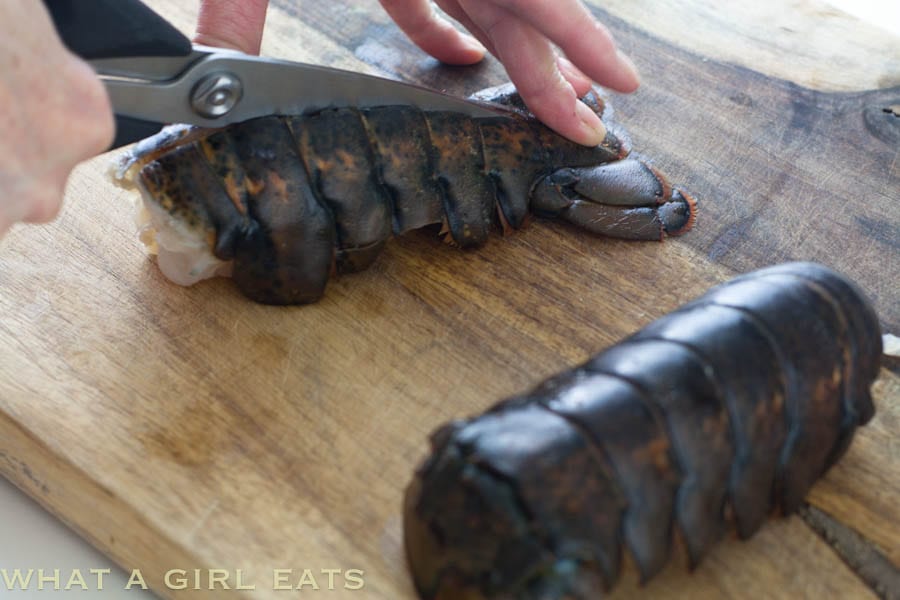 Cut the shell almost through to the tail with sharp cooking shears.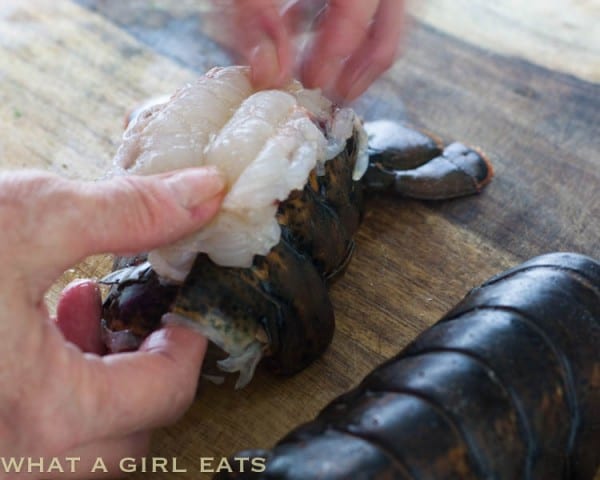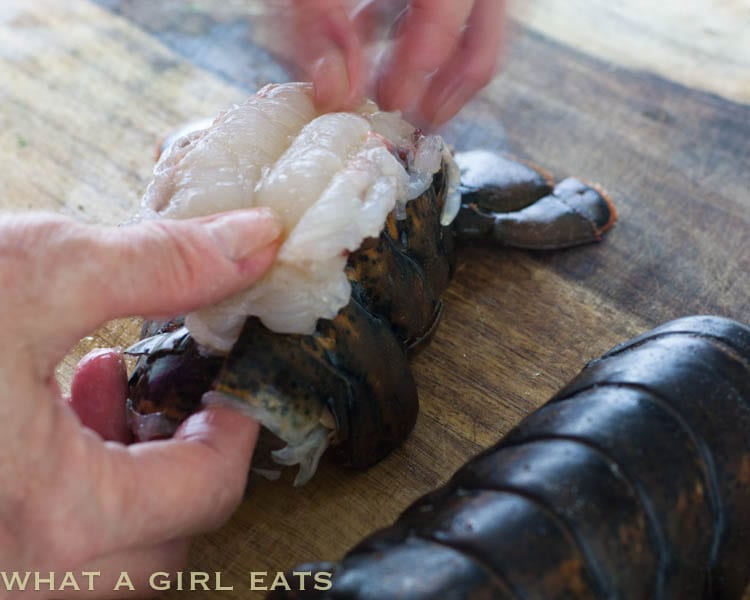 Lift the lobster meat out of the shell and rest it on the shell.
Season with melted butter,
kosher salt, white pepper and paprika.
Preheat broiler. Place lobster tails on a baking sheet. Broil 5-7 minutes or until meat is opaque and cooked through.
Serve the broiled lobster tail with more melted, clarified butter…and maybe a steak?
For dessert, how about Meringue Hearts with Fresh Whipped Cream?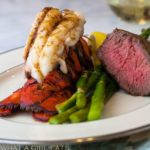 Easy Broiled Lobster Tail
This easy broiled lobster tail uses the shell as a broiling "rack".
Ingredients
1

lobster tail per person

White pepper

Paprika

either smoked or sweet

Melted butter
Instructions
Preheat broiler to 450.

Using sharp kitchen shears, cut shell from top to tail, leaving tail intact.

Carefully lift the entire lobster out of the shell, keeping the tail meat intact. Close shell and rest meat on the closed shell.

For each lobster tail, season liberally with kosher salt, white pepper and paprika. Brush with butter.

Place on baking sheet lined with aluminum foil.

Broil just until meat turns pink, about 7-10 minutes